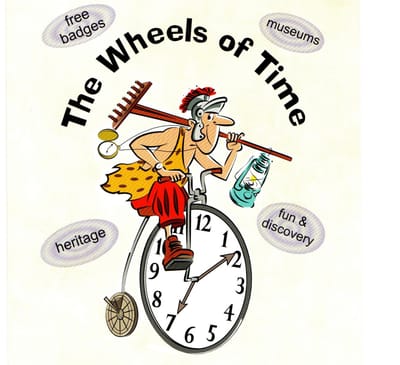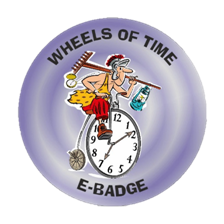 Queenborough Guildhall Museum is pleased to be part of the Wheels of Time E-badge scheme.
The scheme has been developed to promote history and heritage across Kent, offering virtual badges for completed activities, which we hope will encourage participants to visit sites when they are able.
Due to popular demand, we have developed the scheme to appeal to all ages, which is accessible via the internet to anyone, anywhere.
Visit https://wheelsoftime.uk/e-badge-scheme/ for a link to the 48 heritage sites that are participating in the scheme.
Once you have set up a page at https://wheelsoftime.uk/login/ you can start collecting your badges. Complete your word search puzzle here and a code will be revealed. All words in the puzzle are associated in some way to the museum, to learn more why not give us a visit. Take the code to https://wheelsoftime.uk/login receive your badge to add to your very own page. The more you collect, the more you learn and the more reward badges you can earn.